We all have our hobbies. Not only do they help us pass the time, but they serve a secondary (and perhaps more important) function of helping us discriminate between people we'd like to talk to and people we'd like to avoid. It's the first common bond most of us look for when we have to meet people. I know that this isn't exactly news, nor is it interesting considering the fact that most of us have pretty prosaic interests:
Did you catch the game last night?
Where did you get those shoes?
Did you make that yourself?
How many horsepower does it have?
How old are the kids?
It's not an exhaustive list, but if you were to make a list of questions to get you through 99% of all social settings, I don't think it would be a whole lot longer.
So when Bear and I got the email that this month's beagle meet up was going to be at the Pearson Air Museum to celebrate Snoopy as the flying ace, we really couldn't resist.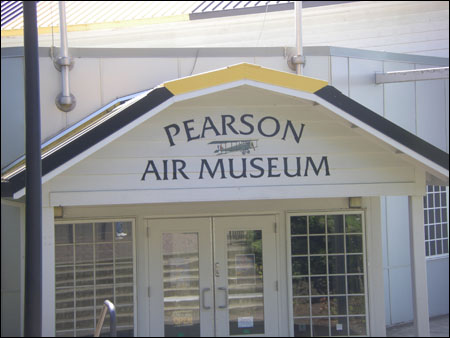 After all, I've always considered myself something of an amateur history buff, we try to watch at least one Charlie Brown holiday special a year, and we own a beagle. So why not just knock out all three in a single morning?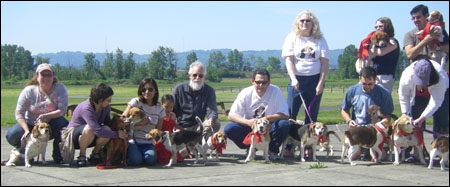 This was out second beagle event and to celebrate the arrival of the Red Baron, the organizers handed out red scarves for all the dogs to wear. I might be partial considering that we co-habitate with a beagle, but these events are always a crack up. It's just a bunch of beagles doing hound dog stuff while the respective owners attempt awkward conversation. I don't mean this in a better than thou sort of way, but since we don't know anyone there, the conversation always turns to "so does your beagle eat a lot too?"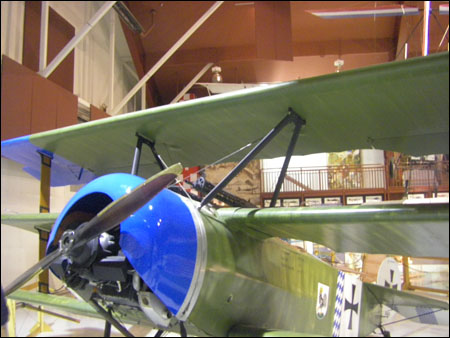 As part of the exhibit, the museum had a working replica of the Red Baron's plane. Yep, that's a replica of a Fokker Dr I Triplane. From what I gathered, this is the famous plane we associate with the Red Baron, even though he only flew it in the early part of his career. I don't know much about these flying machines, but I can say that this plane is a lot smaller than you'd think.
And for those of you who don't know, the Red Baron was not a beagle, but a WWI Prussian flying ace called Manfred von Richthofen. After serving in the cavalry during the beginning of the war, he joined the German air force where he rose to prominence and the stuff of legend for his record 80 kills. Yep, this guy was pretty fearsome.
But the thing I found the most interesting is that nobody could beat this guy. Even though a Canadian pilot was credited with shooting him down in 1918, the evidence suggests that he was actually taken down by someone on the ground because the wound he suffered could not have been delivered by a plane. So his death was pretty much a fluke.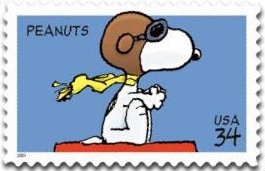 Snoopy D. Hill is a Beagle who first made his appearance in 1950. Created by Charles Schulz for the Peanuts cartoon strip, Snoopy gradually evolved into a dynamic anthropomorphic character that became famous for his alter egos such as the WWI flying ace. Every so often, Snoopy will climb atop his dog house and travel back to July 1914 to meet the dreaded Red Baron in aerial combat. Snoopy is almost always shot down as his dog house is riddled with bullet holes.
To commemorate Snoopy's long lived flying career, the Schulz museum displayed a series of prints featuring the famous hound in his flying regalia along with a few souvenirs.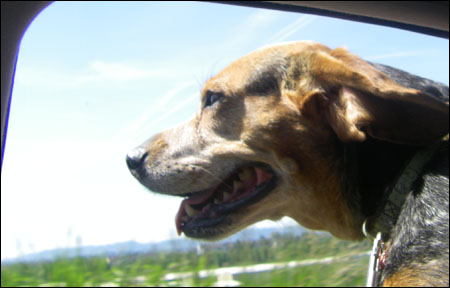 While the exhibit and the air museum were both pretty small, it made for a nice afternoon and Gertie was definitely inspired by the thought of a flying beagle...
comments powered by

Disqus