We're starting the the Halloween season in typical SoCal fashion, meaning it's 5 million degrees outside. That leaves the little one and I stuck inside today kicking off the season with activities that can be done directly in front of our woefully under powered a/c.
So without further ado, it's time to get to the meat of this year's Halloween Lunchables: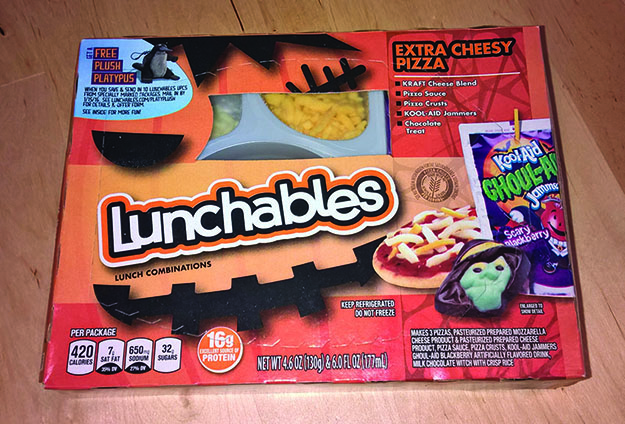 The jack-o-lantern box does a great job of setting this apart from the other lunchables on the shelf. I wasn't even near the deli section where they keep these things and I immediately noticed it.
This particular lunch combination includes three cheese pizzas, a multicolor chocolate witch, and a pouch of ghoul-aid. Let's take a look: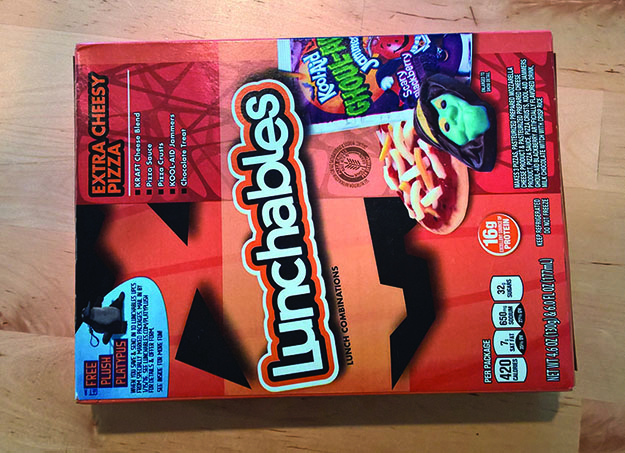 I love the jack-o-lantern and spider web motif for the box. It has a graphic element that you don't normally find on packaging intended for a younger audience - and it's really distinct from the current Lunchables packaging.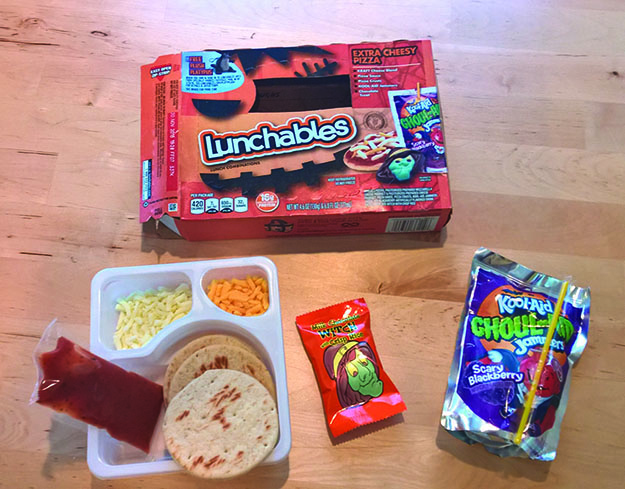 The Halloween theme extends to the contents of the pack with the Palmer's chocolate witch and the Ghoul-Aid, both of which embody the spirit of Halloween snacking. Kook-Aid really knocked it out of the park here with the scary blackberry treat, plus it's a full sized pouch, not some quarter size generic juice box that I seem to recall from the early days of the Lunchables brand (but that was a long time ago).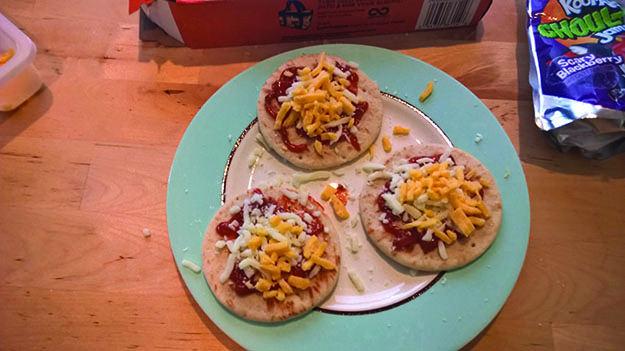 At the heart of this year's Halloween Lunchable is the standard cheese pizza combination. This consists of three flat bread rounds, a pouch of sauce and two types of shredded Kraft cheese. The assembly is up to the diner, so someone who was artistically inclined could make a spiderweb or pumpkin design with the sauce and accent that with the cheese. They could probably also take photos that weren't glared and blurred beyond recognition.
I've long found this particular Lunchable contentious because it advertises that these pizzas are perfectly suitable uncooked. I know that a kid will probably still count this as pizza in their book, so it doesn't matter, but eating these things cold is like having a cheese and ketchup sandwich on one of those low calorie sandwich rounds. Yeck.
I'm opting to warm mine in the oven, which is just fine because it affords a few minutes to really appreciate the beauty of the chocolate witch. I've been meaning to write about Palmer's candy for years. They're old school budget chocolate, but they go all out for the holidays, especially Halloween.
Even better, the witch looks even better than it does on the wrapper! The colors and details are exactly where they're supposed to be, no bleeds or smudging anywhere. It's a perfect bite of the season.
And while we're still waiting for the pizza to cook, let's turn our attention back to the box. I like the graphic nature, but overall, this is a bit lackluster, especially the back of the box.
There's no new information on the back, which gives you nothing new to look at while eating. They missed a huge opportunity here for some fun Halloween activities.
I would at least expect a Halloween maze, maybe a word jumble, even some really bad spooky jokes to share with your lunch mates. Really with this much real estate, the possibilities are near endless. If I were in charge of judging things like this, I'd definitely be deducting points.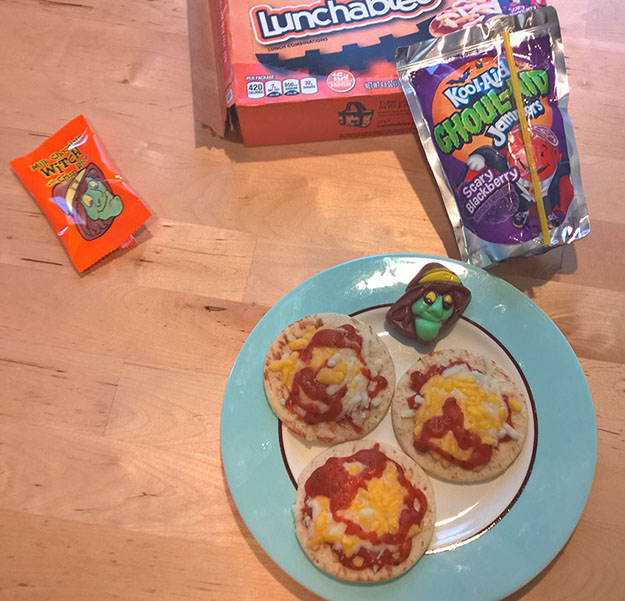 Pizza's done! Eating these warm is definitely the way to go.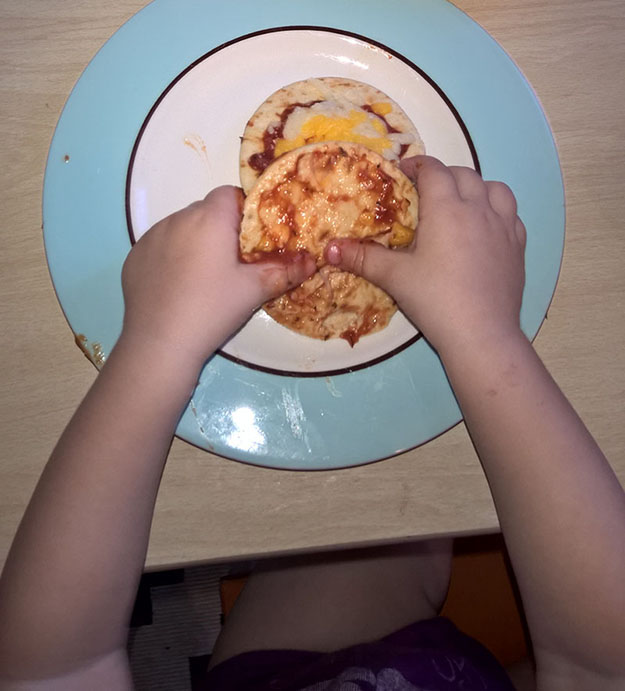 Of course they're even better when you have a little gremlin to share them with!



comments powered by

Disqus