One of my favorite things about Halloween has to be the weekend field trip. It can be something simple like visiting the local stores to look at creepy tchotchkes or as involved as a corn maze or haunted theme park. Just getting out of the house and celebrating the season with other well wishers goes a long way to bringing some of the childhood magic to life.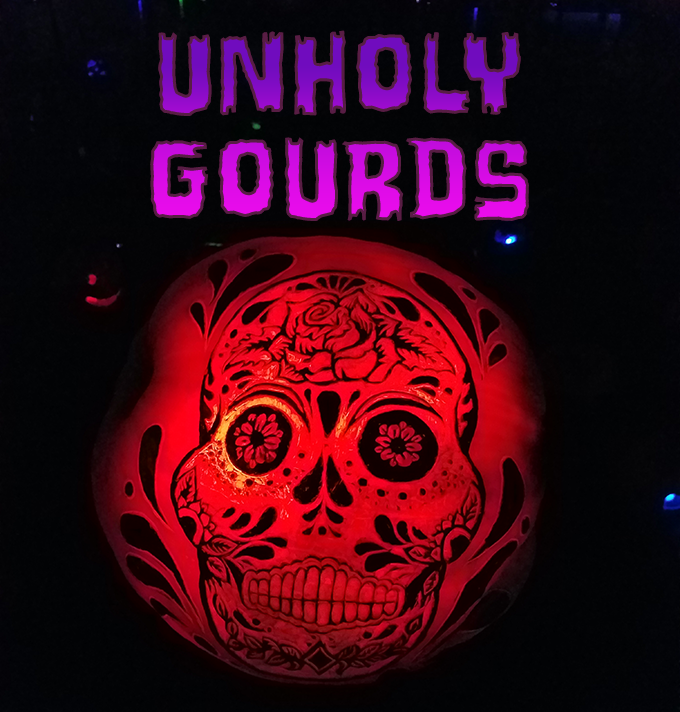 Today we headed out to see Rise of the Jack O'Lanterns. The Rise advertises over 5,000 hand carved and illuminated pumpkins for your ogling pleasure. The event is held here in LA as well as a few east coast locations. I wanted to go because I figured it was a toddler safe alternative to the various haunted attractions taking place this time of year.
I know that this event was previously held outdoors, but this year it was held at the LA Convention Center. The plus side here is that we could go during the day, but the downside is that it took place indoors and that just isn't the same as walking a trail on a nice October night.
But the event is really about the pumpkins, so enough of my babbling.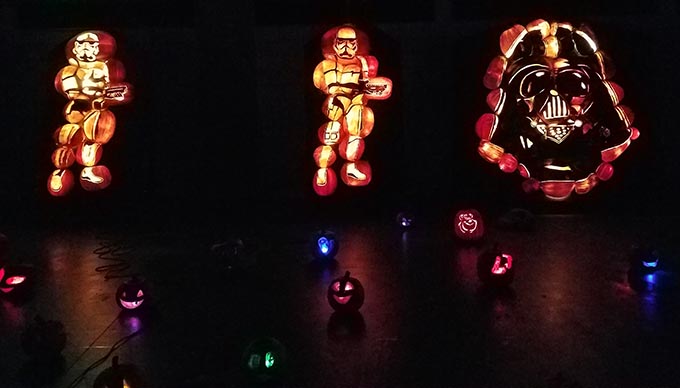 The convention hall was lined with large multi-pumpkin sculptures that ranged from classic cars, to sports, dinosaurs, and various Disney properties. We started here and, I have to say that some of these were really creative: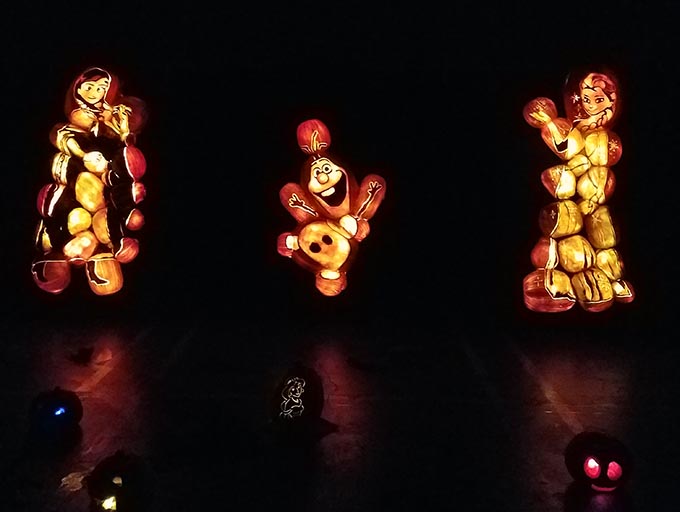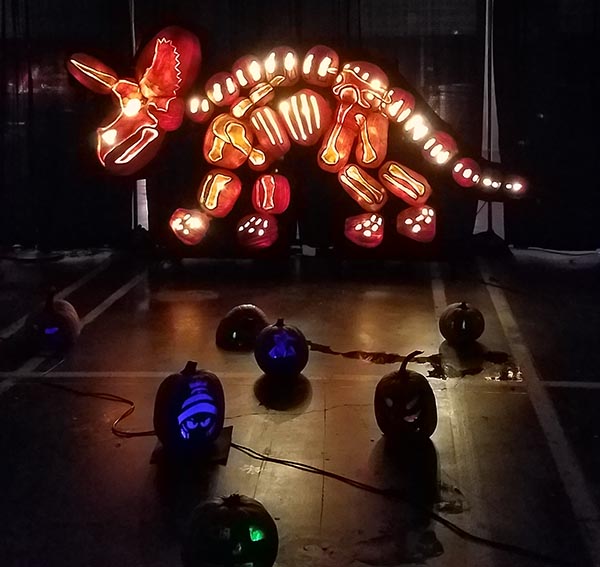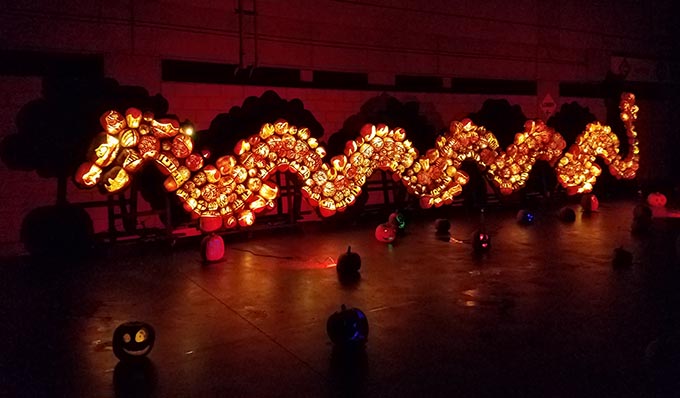 The dragon was probably the most intricate of all the pumpkins on display and its sheer size was really impressive. While most of the stuff on display belonged to various movies and tv shows, there were some original pieces like the dragon and dinosaurs that were probably the most artistic. It makes sense, if someone is talented enough to make something like this, they probably do their best work when they get to come up with something original.
But they didn't just do what was on trend, at least half of the character pumpkins were devoted to the icons of horror and Halloween: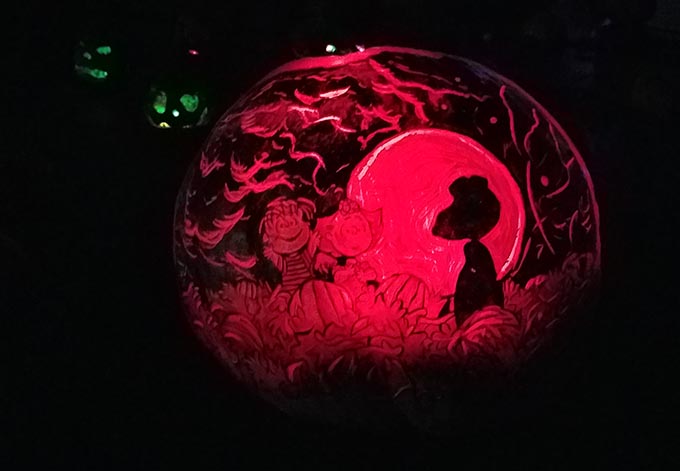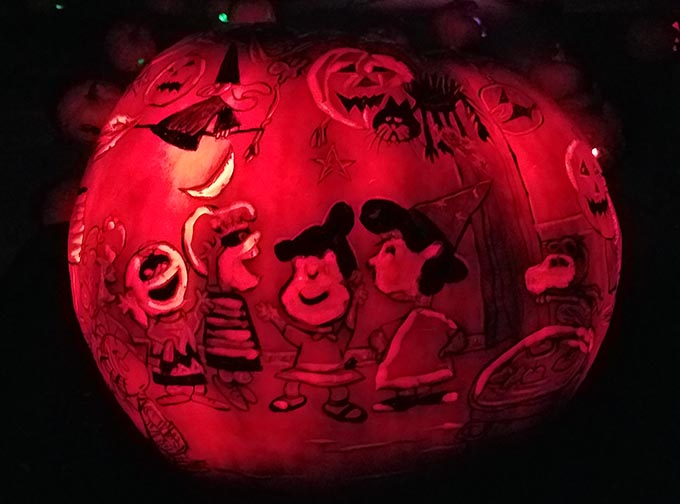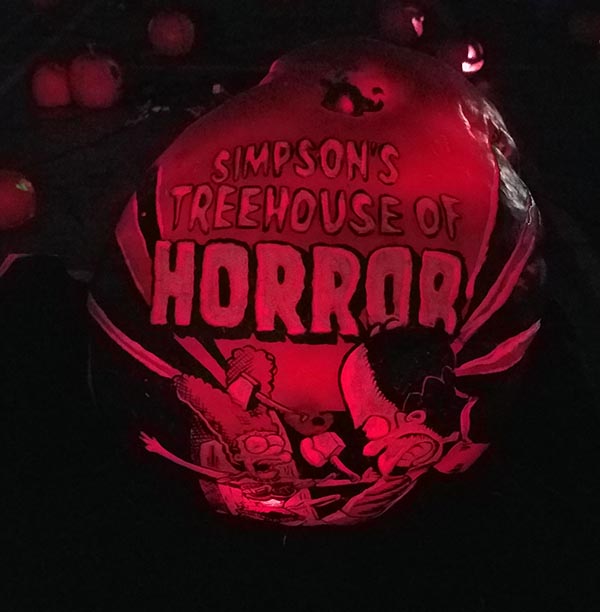 These were some of my favorites. Each character or scene was made using a giant pumpkin that was thinned out from the inside and then carved and painted to give it some impressive detail. This particular section started with the Universal Monsters and made its way to the present day: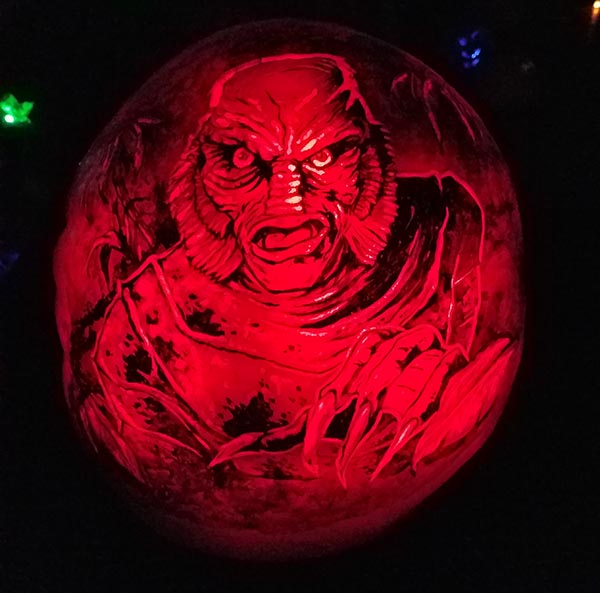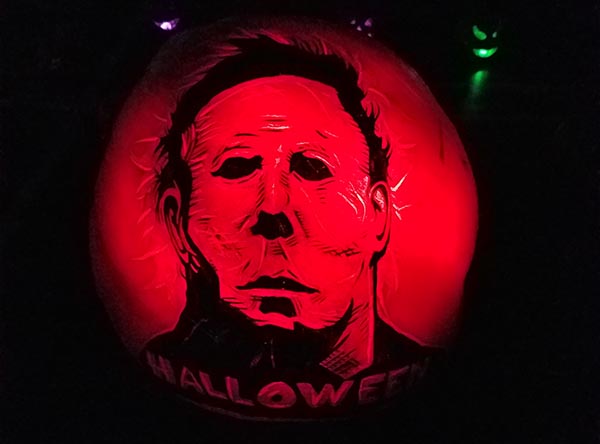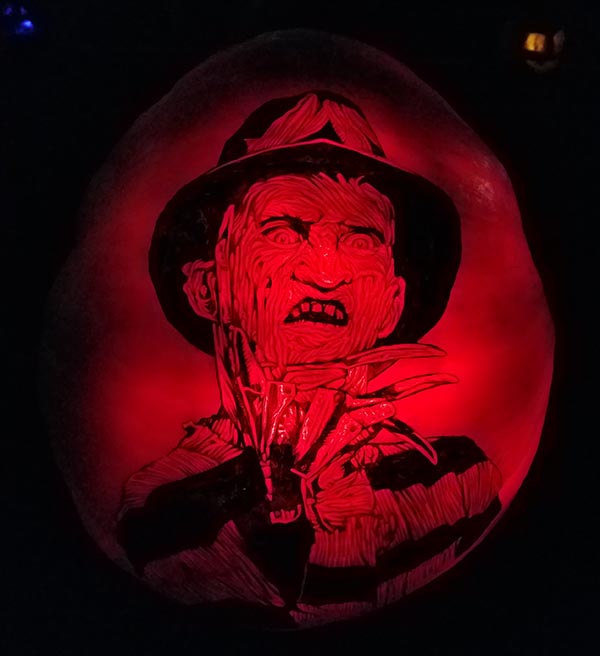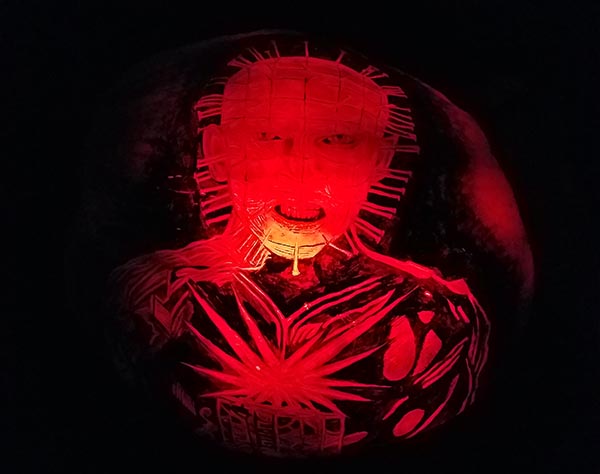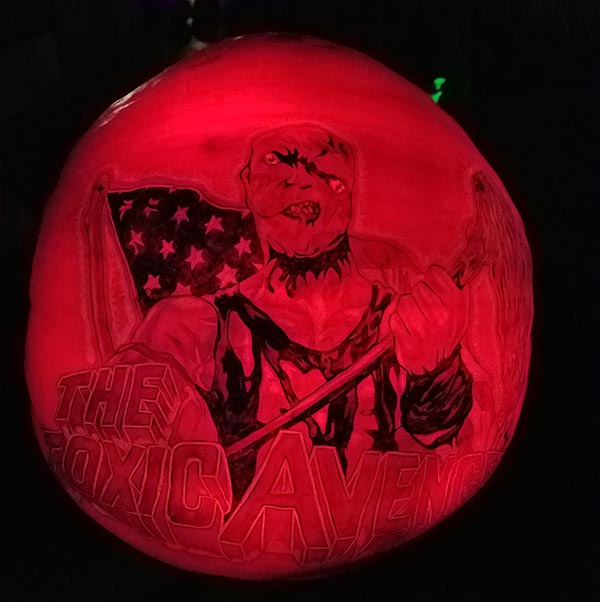 I wonder who came up with this one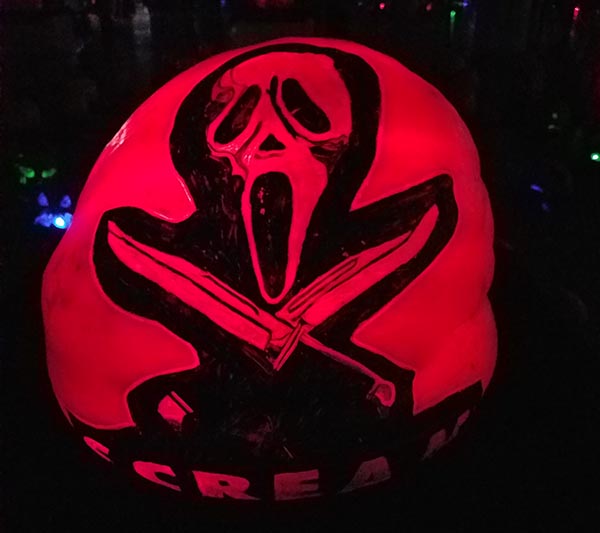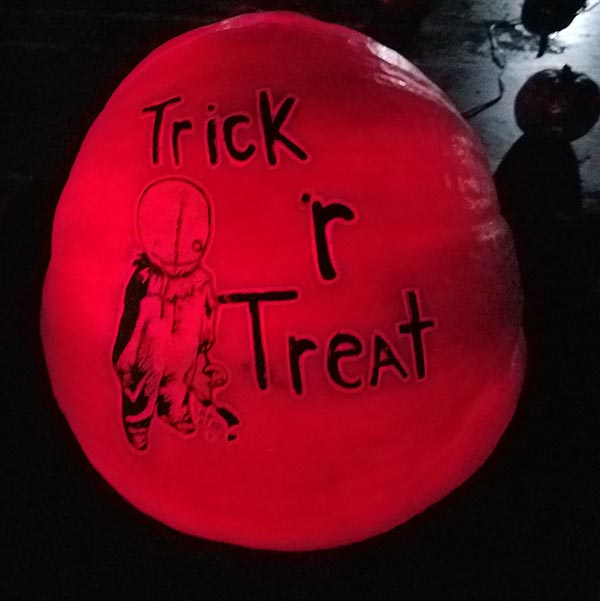 Another cult favorite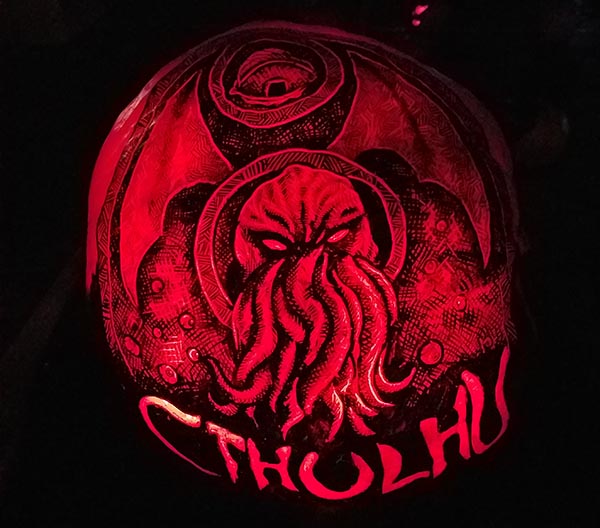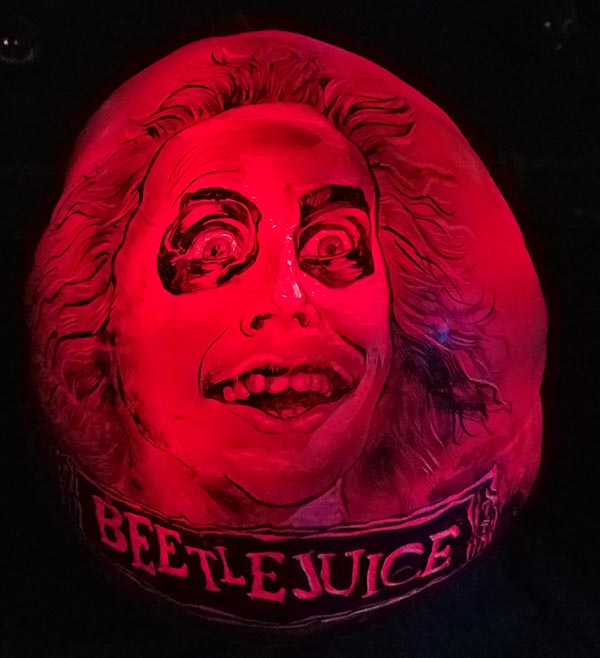 All of these were interspersed with loads of regular jack-o-lanterns which is how they get the 5,000 figure. Though the lighting in the convention center wasn't ideal so most of them just faded into background which was a bit disappointing when you compare it to the pictures on their website. In all, we lasted about a half hour before our daughter got bored and I don't think we would have stayed much longer if we didn't have her with us, so that definitely puts this on the expensive side (close to $70 with parking).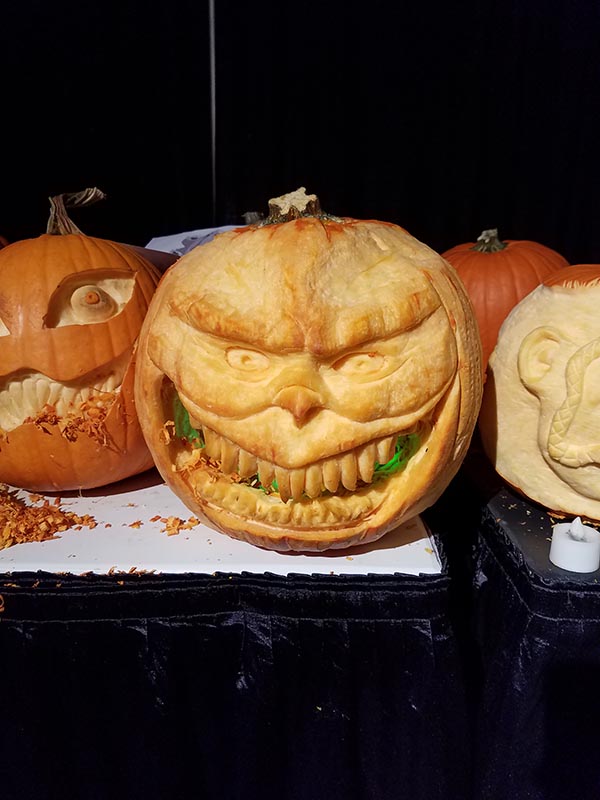 As you exited, there were a few booths with souvenirs and areas where you could watch the artists carve. It was interesting to see the different carving styles and you could also interact with the artists if you were so inclined.
All in all, it was a fun afternoon and I'd definitely attend again if they find a better place to host it.
comments powered by

Disqus