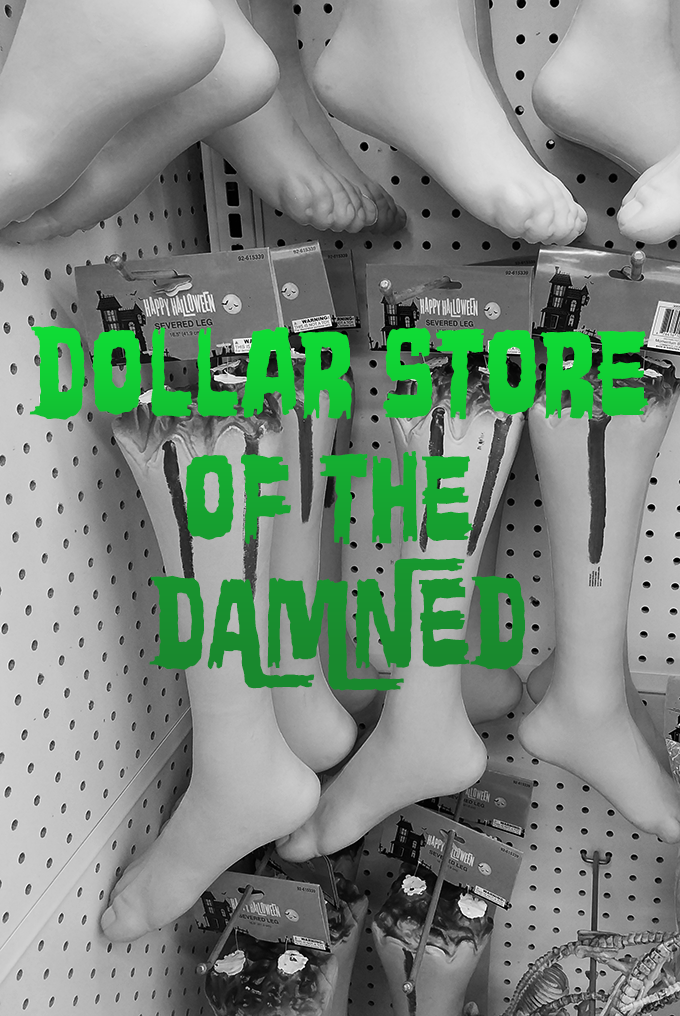 In honor of the 1st, we headed out on Saturday for a little bit of Halloween shopping. I don't know what it is, but while I'll indulge in candy and Halloween movies prior to the 1st, I don't like putting up any major decorations before October proper.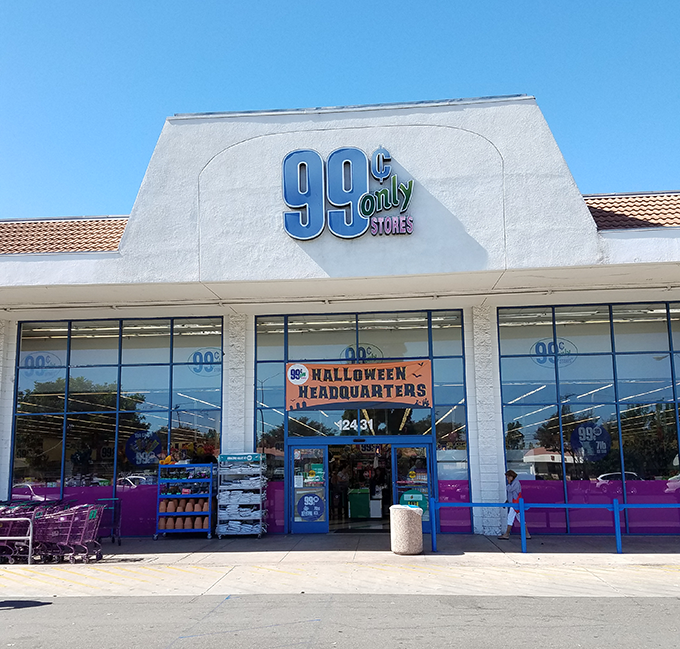 Although we did hit up a couple of the seasonal specialty stores, I also made sure we stopped by the local 99 Cents Only store. For those of you who aren't familiar with the stores, it's like Dollar Tree, but generally larger and with more grocery items - and wine - wine that I don't think you'll find anywhere else.
They also bill themselves as the Halloween Headquarters. It's a bold claim, but is there any meat to it? Let's find out: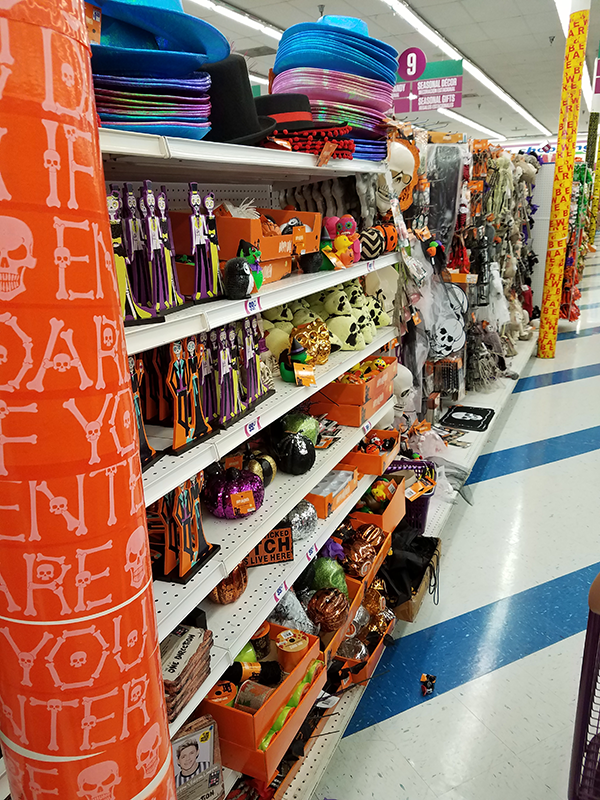 The store I visited had two complete aisles devoted to various tricks and treats to be had for 99 cents or less. And in those aisles you can find everything from off brand candy to costumes, decor, and stuff with no discernible purpose.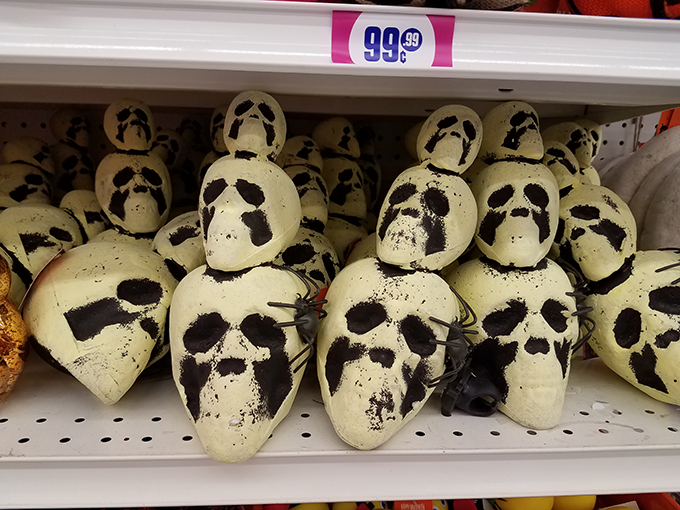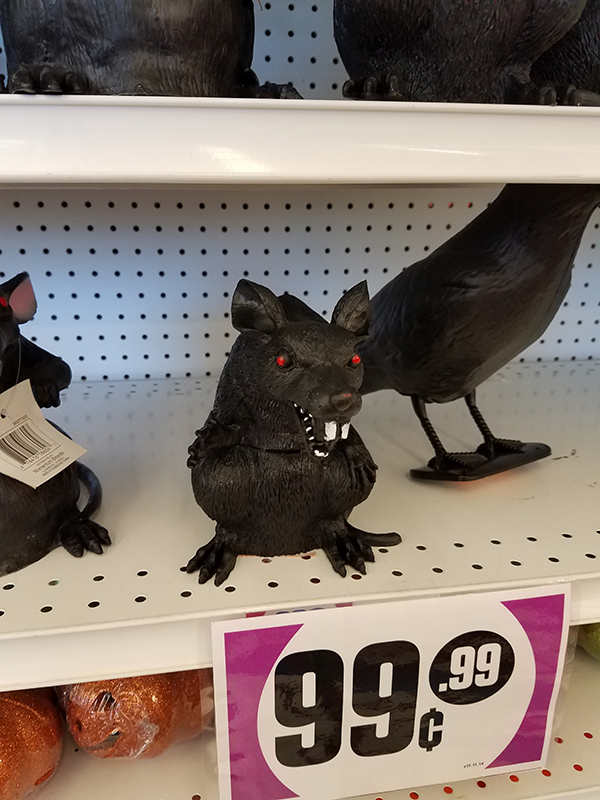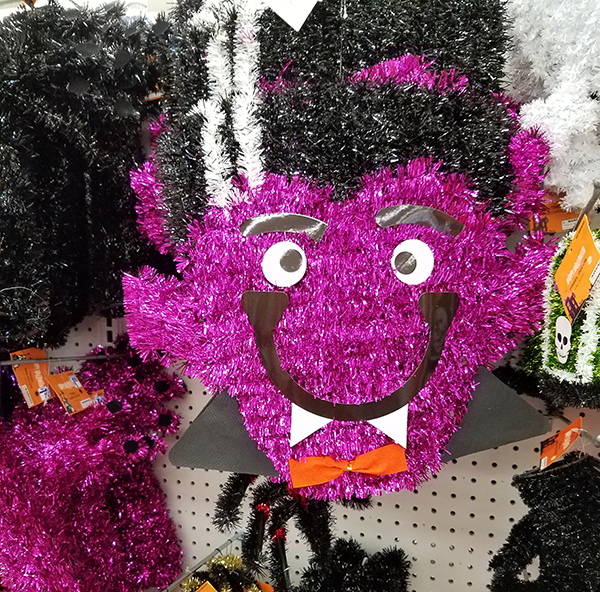 As far as the decorations go, you can't really go wrong. There were plenty of props for the haunted house types as well as these chic tinsel decorations for those looking for something a bit more festive, or dare I say, Jolly.
As far as costumes go, you might have to get a bit imaginative.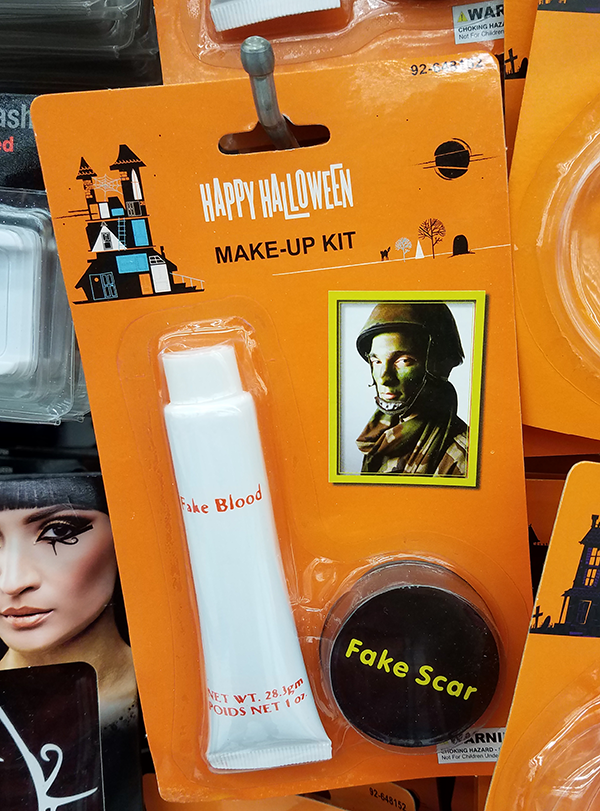 I guess this one assumes you're already green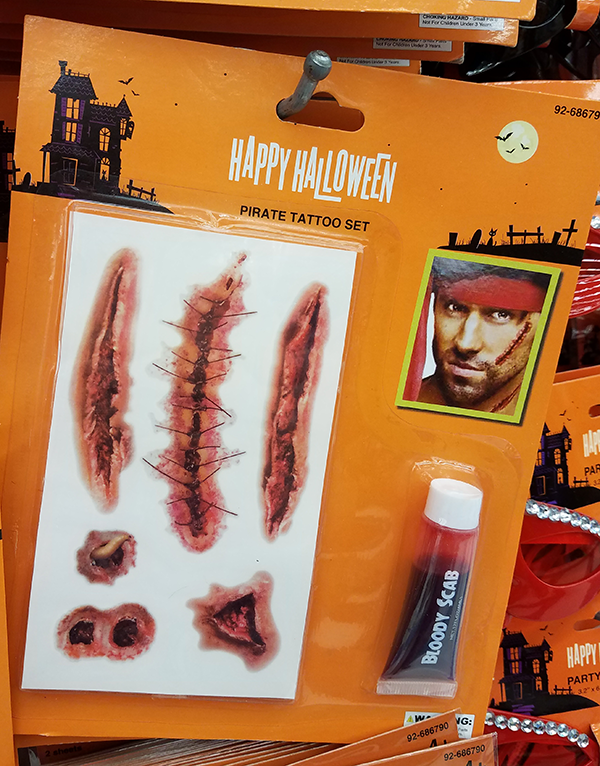 pirate vampire bites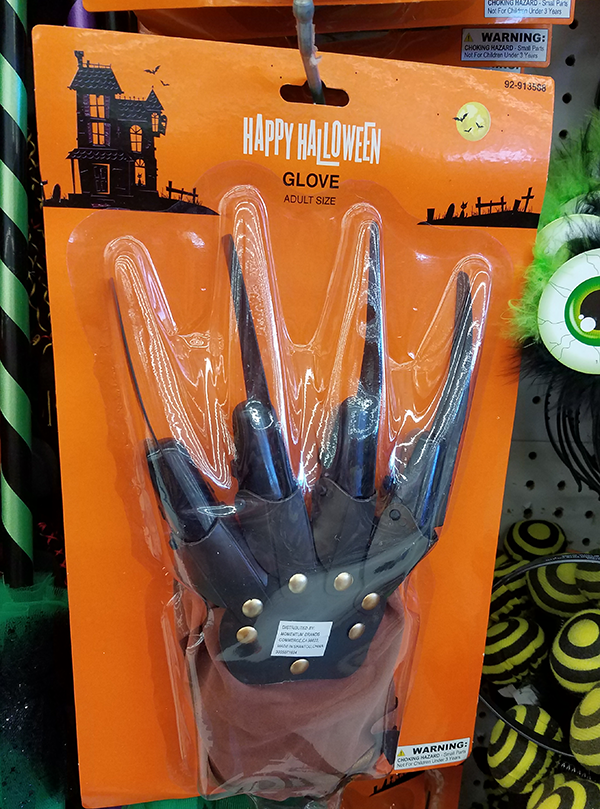 "glove"
Halloween may be an exercise for these companies to come as close to the mark as possible without paying licensing fees, but some of these must have been lost in translation.
So what did we make it out with? Loot of course.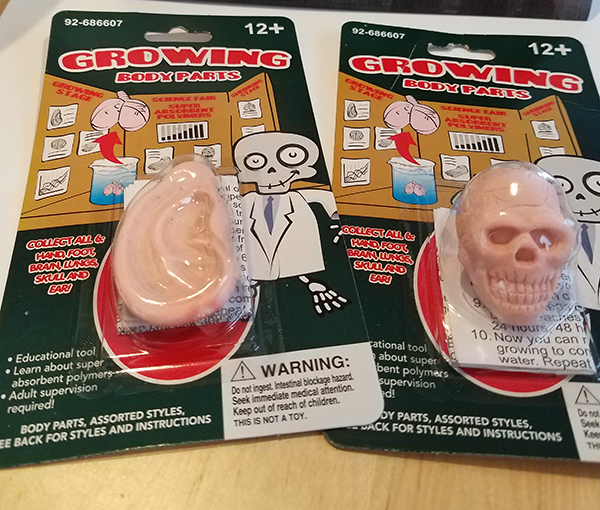 Super absorbent polymers
(more on these later)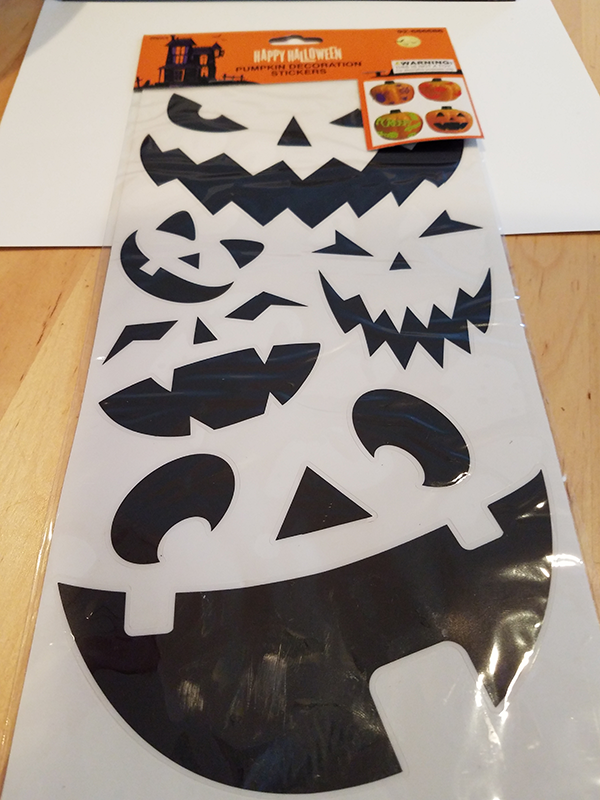 Turn your mini pumpkin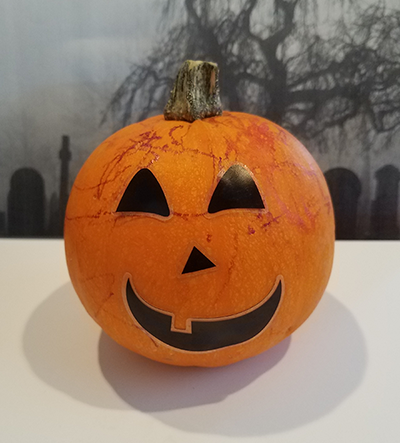 into a toddler safe jack-o-lantern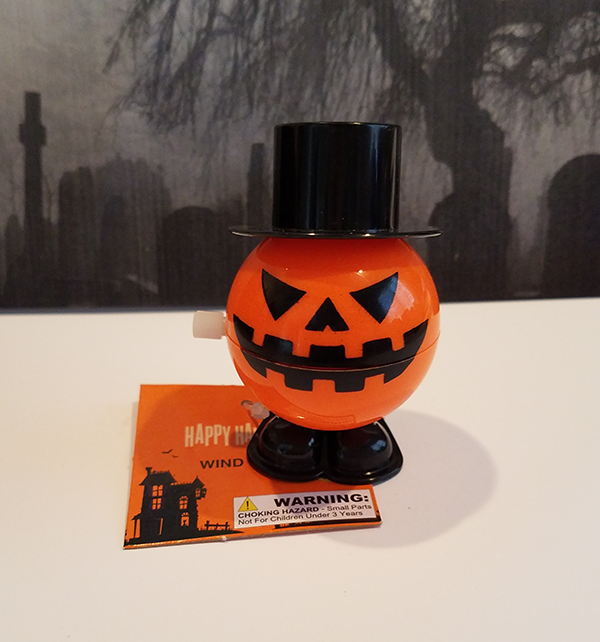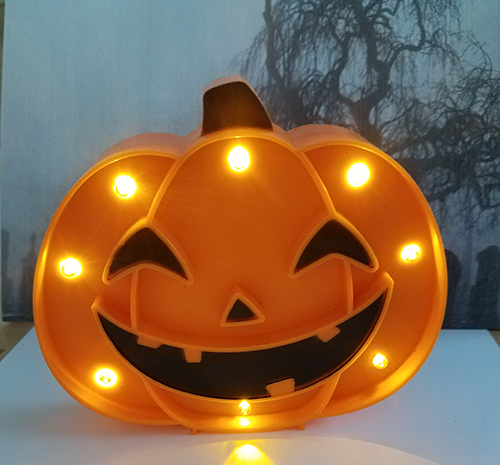 We only spent a few bucks, but it was fun. I think the best part about these types of stores is the people watching. It was full of families planning out their decorations and that's really the best part of Halloween in my book.
Or maybe I'm just easily amused...
comments powered by

Disqus