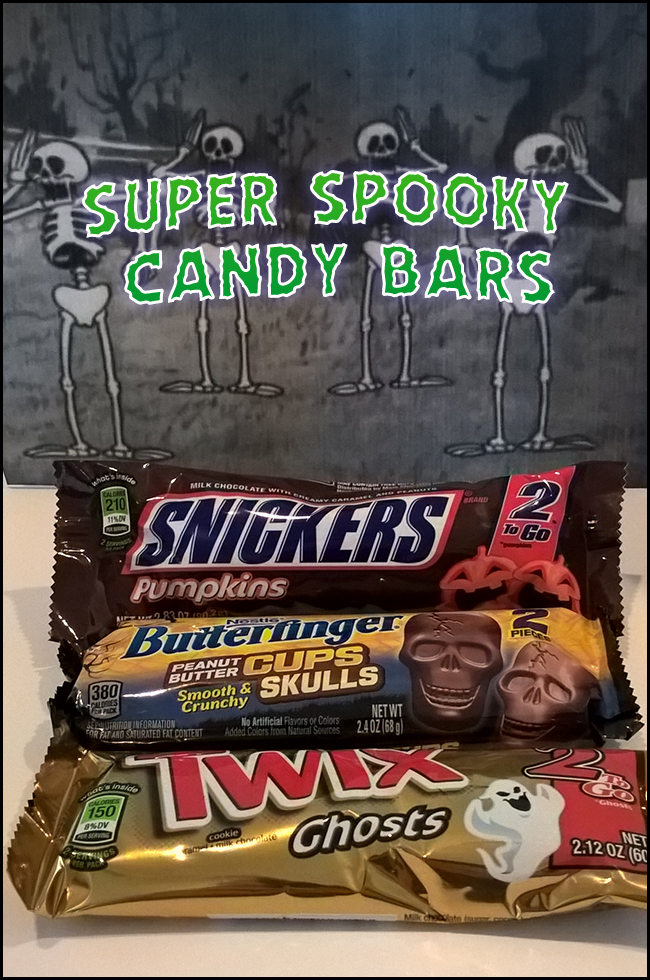 It's not even October and I've already been stuffed to the gills with fun sized treats. I just can't resist those pre-season sales. And considering the local Rite-Aid has had most of this stuff on display since July, I guess you might as well get it while it's fresh.
Of all the Halloween themed food I've seen so far, I have to say that these spooky candy bars are my favorite. These confectioners have finally moved beyond packaging and novelty flavors and really altered the shape of the food.
Case in point, the Halloween Butterfinger, Snickers, and Twix. Though, before we go any further, let it be noted that I dropped my nice phone and am using a cheap placeholder, so the photos are going to be an assault on your eyeballs and don't do any of these wonderfully spooky snacks any justice.
1. Snickers Pumpkins

Up first are the Snickers Pumpkins. Snickers is perhaps one of the longest lived candy bars you can buy and it is always a surprise when a company goes all out with an iconic brand. But here you have it. Coming two to a package, the Snickers Pumpkins will give you that little bit of fel energy when you're feeling sluggish: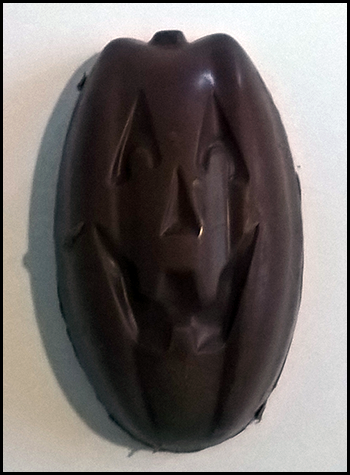 Each pumpkin is a elongated and filled with what seems like a little bit extra filling. And when you're dealing with chocolate that's been designed to sit on a shelf for an indeterminate amount of time, it's really all about the filling anyways.
2. Butterfinger Skulls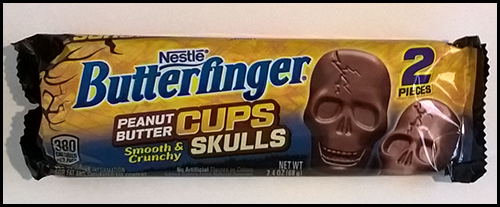 Up next are Butterfinger's Peanut Butter Cups Smooth & Crunchy Skulls. I don't exactly know what these are called, but that is verbatim what the wrapper says. But it doesn't matter. first off, the skulls are terrifying: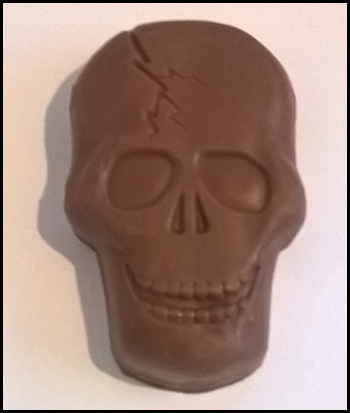 I know that Nestle is often regarded as one of the more evil companies so it's probably not a surprise that they would go to such lengths for Halloween. You could wear these on your hat and violate the Geneva Convention. But that's ok, because inside they taste like a Butterfinger only softer and creamier. They're a lot easier on the mouth than the original one which was made from dried peanut butter and obsidian.
3. Twix Ghosts

MARS' wasn't satisfied with just one spooky snack, so they went ahead and spookified their beloved biscuit.
Just like the other entries, these come two to a package, which Twix fans are already used to. What you won't be used to, however, is the width. There's a whole lot more biscuit per bite here and I'm not sure that's a good thing. Not that it stopped me from devouring them.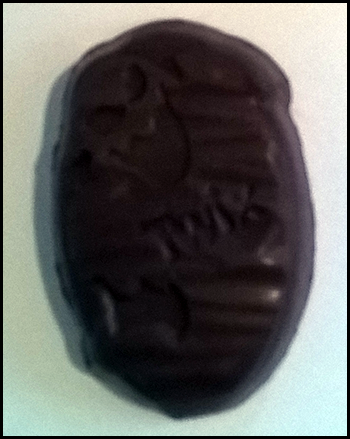 Ghosts just don't show up clearly on film
4. Reese's Ghosts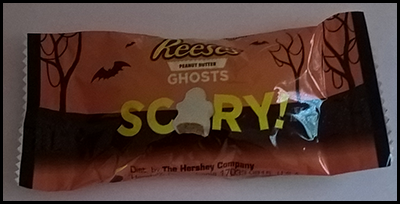 Even though they're fun sized, I'm including the Reese's Ghosts because they are big on spirit. This is their alternative to the perennial pumpkin and they're substituted white chocolate for an eerie netherworld effect.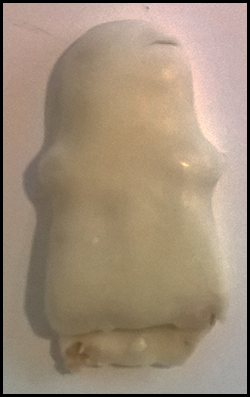 Too spooky
I don't know what it is about the powdery peanut butter filling, but I'm pretty sure it contains a chemical that makes you crave it fortnightly. I'll definitely be fatter by the time the 31st rolls around. I guess it's really just pregaming for Christmas.
I'm loving the detail of these spooky candy bars. Honestly, I don't know why they'd ever go back to making the regular ones. Once you tip off the public that this sort of technology exists, you can't expect them to sit back and accept the generic candy bar. Rectangles might have been good enough for granddad, but so was asbestos. I want my candy bars to be permanently Halloween themed. And asbestos free.
comments powered by

Disqus