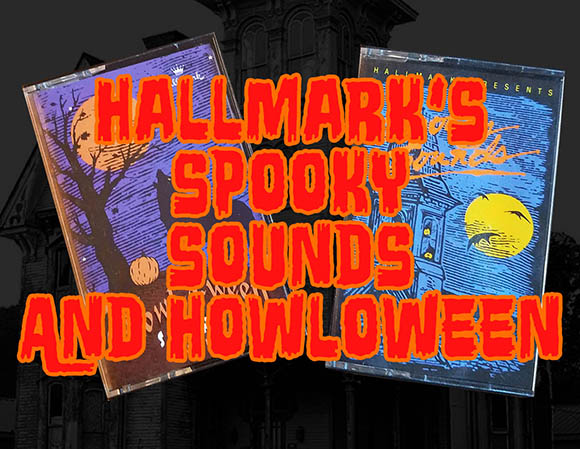 I've been wanting to write this entry for a long time now, but I've never been sure of exactly how to do it. I'm still not sure, but I've decided that it simply cannot wait any longer. And why should it, it's October 8th already. We're verging on peak Halloween.
But just for a bit of background, just so you know where I'm coming from. When I was at that age where Halloween really mattered. When it mattered in the way where I spent too much time putting together little haunted houses in the garage, or porch for the neighborhood trick-or-treaters, Halloween wasn't what it is today. We didn't have the seasonal Halloween stores, and stores like Target didn't go all out the way they do now- not to mention that the internet simply wasn't a thing. So finding the proper decor, the really good stuff, well that took some scouting.
Luckily, there was a Hallmark store of unusual size within biking distance. That was my go to. It wasn't your typical Hallmark, either, this was a large independent store, that put the Hallmark logo just below their own.
Just for some reference, Hallmark was a major player in the Halloween trade back in the day (just check YouTube for some great old commercials). And it wasn't just greeting cards, they sold decorations, masks, props- just about everything you'd need to properly decorate a suburban haunted house.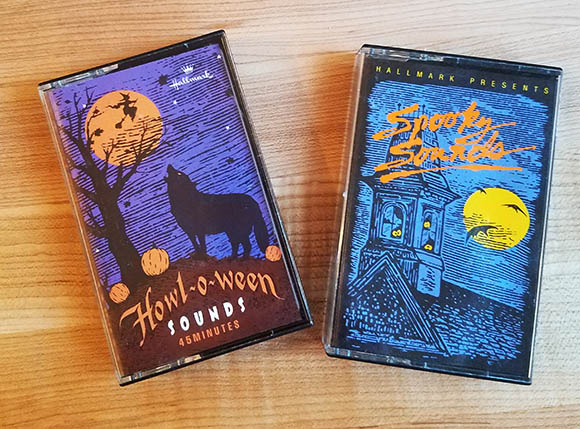 But the one thing that stands out the most are these tapes. Hallmark's Spooky Sounds and Howl-o-Ween Sounds circa 1989ish.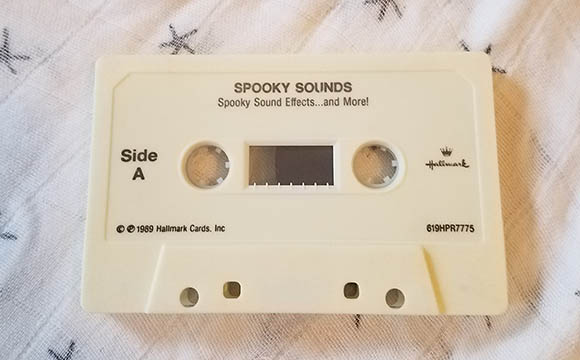 I believe that the Spooky Sounds tape is the original of the two. It was the first one that I bought, at any rate, and the one that I still think of today. The first side consists of a series short, unrelated clips with sound effects and small creepy vignettes that have voice acting.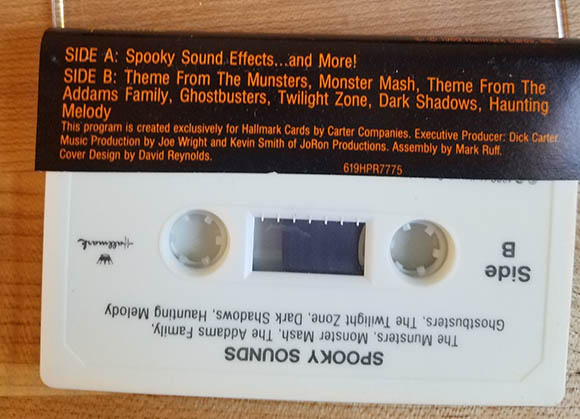 Other than all being creepy in tone, there is nothing tying any of them together. It's completely
non sequitur
. That always bothered me about these tapes. They could have attempted some sort of narrative, it would have made the whole thing flow so much better, especially for those using them as background music for a party or haunted home.
Just listen for yourself (the recording is on the loud side so check your volume first):
Fortunately, if you find side A a bit too avant-gard, there was always side B. This was pure gold. The Monster Mash and some famous TV theme music? Sign me up. Trying to get stuff like this on tape was such a pain back in those days. You'd either have to hunt down a specialty tape or you were forced to try to record it from the TV, and even then most tv shows didn't actually play the full version of their themes. That's why people made infomercials selling this kind of stuff. Times were rough indeed.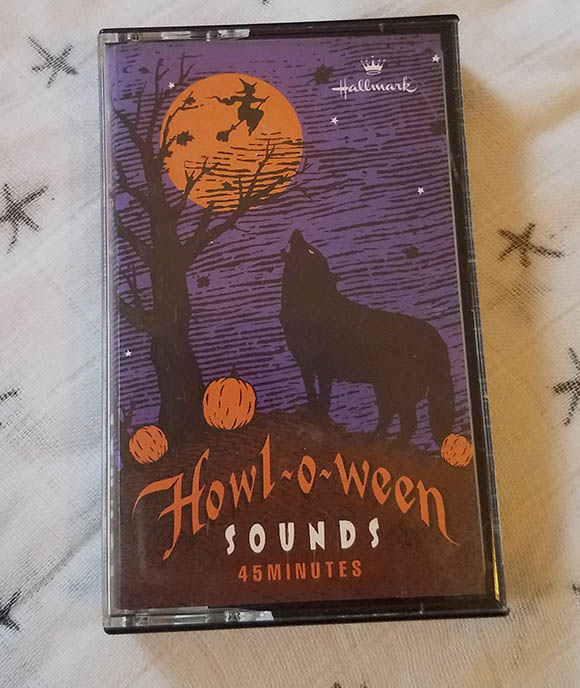 But in case you were thinking that the Spooky Sounds cassette would be better if it weren't for all that pesky music on side b, then don't fret because Hallmark's got you covered. Their Howl-o-Ween Sounds gives you two sides of uninterrupted sound effects. That's 45 minutes. Don't believe me, just check the label: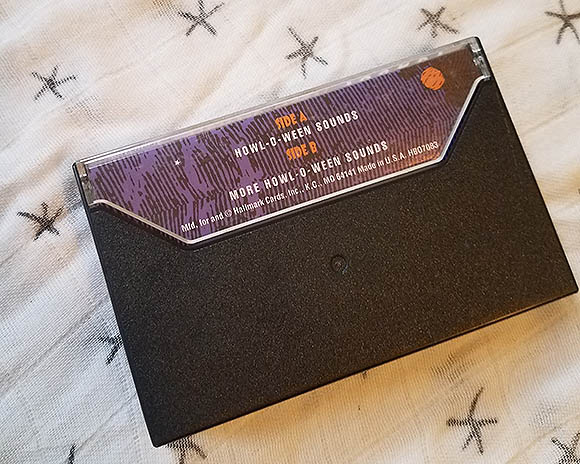 You read that right, Howl-o-Ween sounds and MORE Howl-o-Ween sounds. Will the fun ever stop? Not if you have auto reverse.
I might just have to set the old tape player on the porch this year to properly welcome trick-or-treaters with some good old fashioned head-scratching Hallmark sound effects. And maybe a black light, and some spooky spiderwebs, and a strategically placed dummy or two, and some dry ice in a plastic cauldron...
comments powered by

Disqus