No, I wasn't playing 720 this weekend. We had the nieces and nephew for the weekend, so Bear and I thought roller skating would be a fun way to burn off some excess energy during the afternoon. I loved the roller rink as a kid, so I have to admit that I was probably looking forward to a day at the rink more than anyone else. But it's good clean fun- or so I thought.
We opted to go to Golden Skate over Oaks Park as it's a lot closer and easier to get to. Admittedly, it's not in the best part of Vancouver, but when the roller rink has a bikini barista drive through stand in its parking lot . . . I don't even know how to finish that sentence.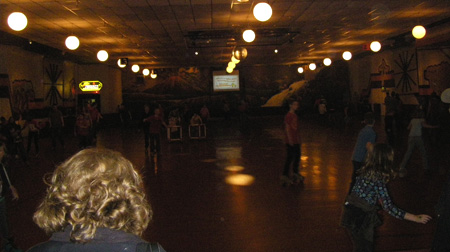 The only thing I can think is that somewhere around 1973 a man came to Vancouver with a singular mission: to build a roller rink and then never put another cent into it ever again.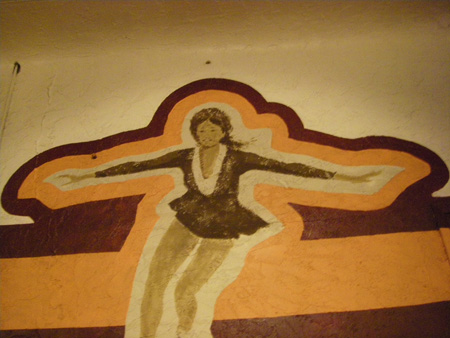 There are certain things you have to accept when going to a roller rink. The rental skates will be uncomfortable, the place will have an unusual odor, and everything will be a bit tired. But that doesn't matter because there is a disco ball and how often do you get to do the hokey poky on roller skates or share a red rope with that special someone?
I don't know how they did it but this place managed to suck all the joy out of skating. Even the refs/DJ were surly?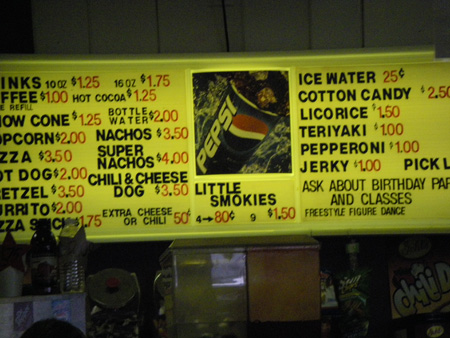 The only redeeming thing about this place is that you could buy little smokies at the snack bar (just look at the value).