My parents recently gave me my old NES system. It's in pretty good shape, but was missing all of my games. Between ebay and the local thrift stores, I've been trying to put together a small collection of games that I used to enjoy playing.
My latest find was a copy of Wrestlemania- a game I never owned as a kid.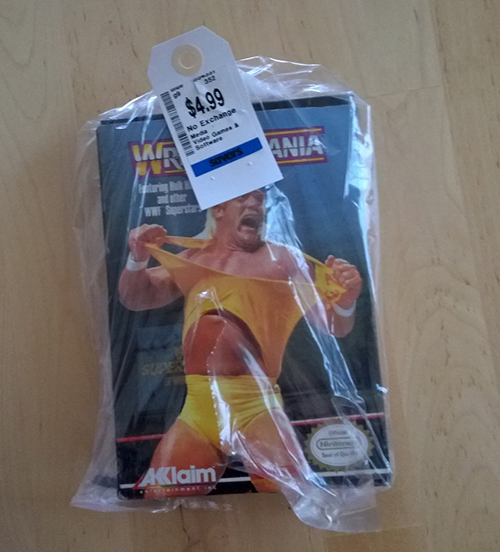 The interesting thing for me was the fact that the game came in the original box. It had been so long since I'd seen one that I didn't recognize it as an NES game at first.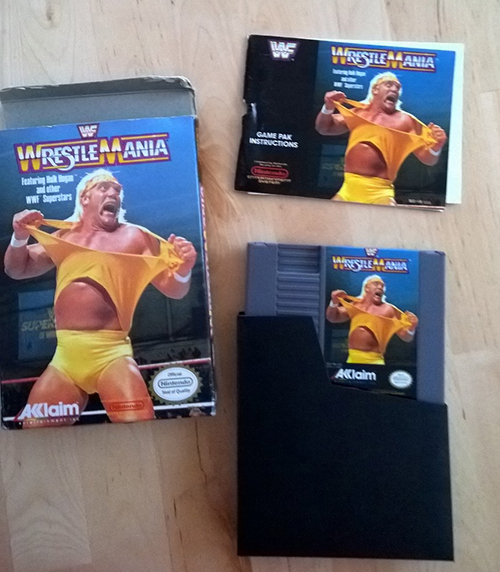 It even came with a manual. With my ebay budget, I have yet to even find a game with a dust cover, much less the box and manual. I was more of a Pro Wrestling fan back in the day, but I'll have to fire it up and see if this old beauty still works.